What a year it has been! 2022 was a year of growth and integral changes for us, and we're excited to continue to grow and improve our company in 2023.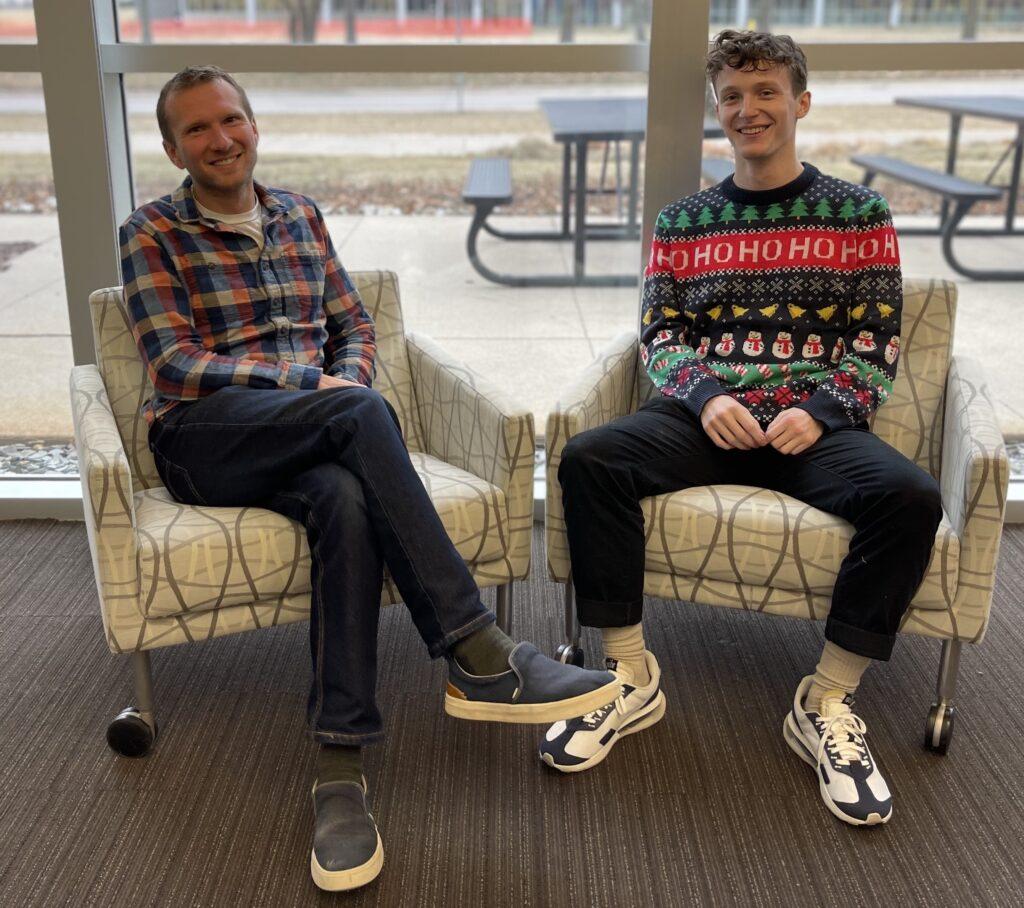 Similar to the past few years, we added two new members to our team, Isaiah Goertz and Scott Walker. They have integrated well with our team and have already made several contributions to different projects. This summer we worked with 3 interns, which was our first time working with more than 2 interns in one semester! Interns are helpful and uplifting additions to the team. Interns give us the opportunity to give back by exposing them to the world of software development beyond the classroom.
Besides internal growth, we also made some external changes, specifically to our website. Our new website was an extreme overhaul and the final result is amazing! The new site is full of up-to-date pictures of our team to help viewers get a better sense of who's really behind the scenes. This also allows viewers to see who we are as a team by sharing images from team events! The website update better communicates our role as Scientific Technology Architects, and how our services can fit different needs. With the new site's narrative rooted in our mission and values, viewers sense who you would be working with on our project.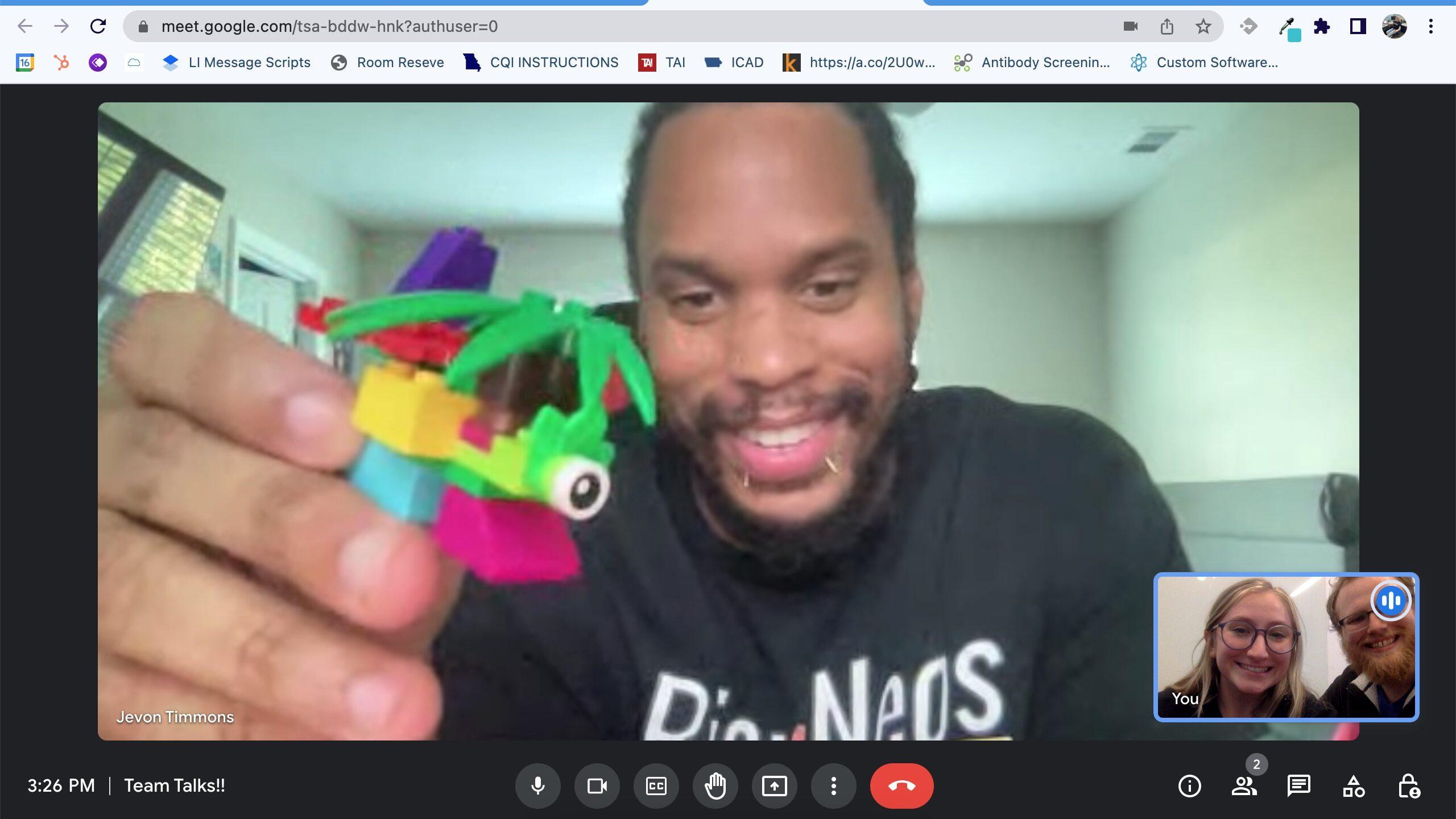 This year we had the opportunity for new volunteer experiences and great team bonding. Recently, Jevon, Scott, and Steve spoke on various panels for Computer Science Education Week and Ally was a part of the planning committee! Our in-person scientific technology architects hosted a group of students interested in a software development career for a career day this fall. They gave insight into their job and their transition from college to the workplace. As a team, we made great memories this year! We built legos as a team for our virtual professional development to explore team communication, supported the local Iowa Heartlanders at a hockey game, and spent time at the Multicultural Development Center of Iowa. It feels great to have the opportunity to get back into our community and have new experiences together. This is all in addition to our continuation of #teamtalks, a monthly meeting where we discuss different topics such as mental wellness, email handling practices, and other team-approved topics!
Over the past twelve months, Bio::Neos has made major technological advancements for our clients. Two of our Scientific Technology Architects reflected on this year's project highlights.

Isaiah Goertz gives insight into his experience:

"I've only been with Bio::Neos a month and a half, but already I feel like I've been able to contribute to some pretty cool projects. One contribution that I'm especially excited about was creating Docker environments for several codebases related to the ongoing partnership with Omnilife Health. Using Docker on this project will help ensure consistent development environments across developers and help developers who are new to the project get up and running more quickly."
Isaiah has worked alongside Jevon Timmons since joining the team. Similarly, Jevon enjoyed the continued successful partnership with Omnilife Health.
Jevon shares his perspective and efforts:

"I have had the pleasure of working on a couple of projects this past year. One, in particular, I enjoyed was continuing to streamline and offer support in Workflow creation and management for OmniLife Health. Assisting with that process allows medical professionals to focus on the work and leaves much of the coordination and planning for procedures or processes to the platform."
As previously mentioned we had the opportunity to work with three interns. Joey spent time working closely with this and was able to further develop their skills as software developers.
Joey gives us more insight into this process:

"I spent time this past summer working with our interns on our LIMS project in partnership with the Iowa Institute of Human Genetics. It was really rewarding to see how well they were able to contribute to the project by the end of the summer."
Cody has been with the company the longest and has helped Bio::Neos grow into the place it is today!
Cody gives us a small view of his accomplishments this year:

"One of the highlights of 2022 was being able to work on the load testing infrastructure centered around Classroom Clinic. We're hoping to adapt this to our other projects in the future in an attempt to stay on top of any impending performance issues, allowing us to be proactive instead of reactive."
Overall, 2022 was a fantastic year for us at Bio::Neos. As we continue 2023, we hope to continue on our trajectory of growth and continue to thrive. We're looking forward to picking up new projects and growing through professional development.
To get more frequent updates on our work during the year, follow our LinkedIn page.